VEHICLE, FREIGHT AND PASSENGER BARGE SERVICE IN THE SAN JUAN ISLANDS

Locally owned and operated since 1998, the Humpback is moored in Roche Harbor, Wa. and skippered by United States Coast Guard licensed captains Bob Miller, Mark Green and Craig Vanderyacht. She is inspected annually by the USCG and approved for both freight and passenger transport. The Humpback is a 50 foot marine stable barge complete with a hydraulic crane. The Humpback landing craft provides a multitude of services to the San Juan Islands of Washington - both the inner-islands such as Pearl and Henry, as well as to the outer islands such as Stuart and Johns. The Humpback is capable of hauling most any kind of freight, heavy equipment, building materials, cars, trucks, boats, trailers and more.
The Humpback is regularly used to help both long-time and new residents of islands not serviced by Washington State Ferries. Our shallow draft allows us to access most beaches and boat ramps down to a 1.0 foot low tide. We make it possible for you to more easily undertake your new construction or remodeling projects and move into or out of island properties.The added benefit of our hydraulic crane makes loading and unloading cargo fast and easy.

We can also accommodate passenger transport, with capacity for up to 42 passengers, making the Humpback landing craft a great option for large groups such as wedding parties or ferrying camp students to and from Camp Nor'Wester on Johns Island. The Humpback is available, and has been chartered for exclusive use by marine research groups.

We also provide vessel assistance and emergency response.
Large or small, short or long haul, Humpback does it all reliably, carefully, and safely by an experienced, professionally skilled and courteous crew​.

To Schedule a Barge Run, please call 360.317.7433


---
UPDATES:
Camp NorWester Visitors: Please contact Kathleen Perry @ 425-670-1935
for transportation information.
---
---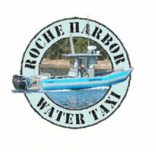 ---

Email:
Humpback@humpbackhauling.com
or call 360.317.7433
Humpback Hauling LLC d/b/a Humpback Hauling, P.O. Box 2239, Friday Harbor, WA 98250-2239
[Vessel based in Roche Harbor, WA]